Faculty and Staff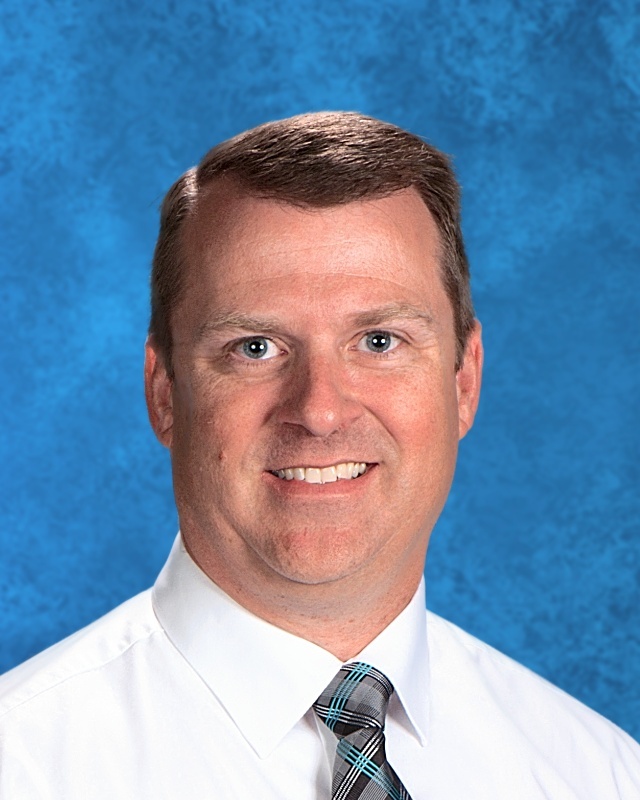 Principal-David Robinson
The calling into Christian education is something I never thought was in my future. I was a 12-year public school kid who grew up in the Lutheran church in Arkansas without a real knowledge of anything other than public schools and the parochial high schools in the area. I have taught or been an administrator in seven states since beginning in youth ministry in 1995 and continuing in Lutheran grade schools since. I love school ministry as it provides an awesome avenue for sharing the Gospel of Jesus Christ with children and their families.
My personal favorite Bible verse just happens to be connected to my love of eagles and is shared with Peace With Christ: Isaiah 40:31 "They who wait for the Lord shall renew their strength; they shall mount up on wings like eagles; they shall run and not be weary; they shall walk and not faint." My children are students in the Lutheran school system and continue to flourish at the elementary and high school level, and my wife is an early childhood educator. My family has grown to love the mountain environment here in Colorado that provides much milder temperatures than the steamy Midwest for our outdoor time that includes running, bike riding, and my son's many baseball games.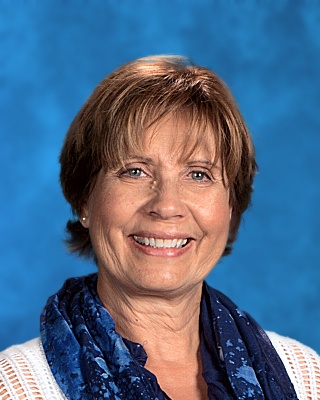 Kindgergarten- Mrs. Cindy Grages
I am excited about teaching young children in a Christian school where I can share my faith with them and their family. Both my husband and I come from families of Christian education, so we understand the importance and value of such a school as PWCCS. Being able to share God's love and grace every day with our PWCCS family is a great blessing and joy to me. One of my favorite Bible verses is a great reminder to me of God's love. It comes from 1 John 3:1. "How great is the love the Father has lavished on us, that we should be called the children of God!"

When I am not teaching or spending time with family or friends, I enjoy watching the Broncos (you know where I am on a Sunday afternoon!), gardening, or shopping! My husband and I have 2 grown sons that live in the Denver area. We also enjoy traveling.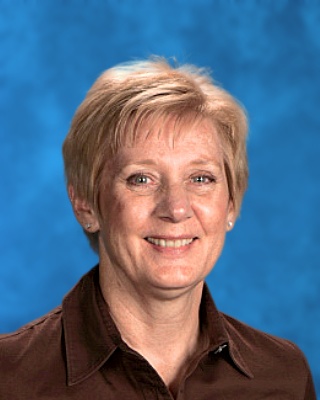 1st Grade- Mrs. Jenny Habeck
I remember feeling the call to be a teacher when my family took my grandfather to his 50th class reunion at Concordia Teachers College in Seward, NE the summer of 1964. It was his 50th class reunion. My grandfather taught in a one room schoolhouse for 48 years and I wanted to follow in his footsteps…so I did. I started my teaching career at St. Paul Lutheran School in Boca Raton, FL teaching 1st grade. I was blessed to be a part of that staff for 13 years. After relocating to Denver in 1994, I had the opportunity to continue teaching 1st grade in 1996 at Peace With Christ Christian School. Spending days with young children is a wonderful experience, always full of unexpected golden moments when God reveals His love through the eyes, minds and hearts of children…sometimes funny, sometimes profound…always memorable.
My personal favorite Bible verse is my Confirmation verse: John 14:27…Peace I leave with you, my peace I give you; not as the world gives…let not your hearts be troubled, neither let them be afraid. This verse has served me well over the years through changes & challenges, joys & sorrows, troubles and celebrations; but through it all, God is good.
My husband and I love the opportunities of the Colorado climate to hike, bike, snowshoe and spend time with family and friends. Grandparenting 6 children ages 4-14 bring great joy to our family, whether they are in North Carolina or here in Colorado.
I am thankful for the opportunity I have each day to share the love of Jesus with young children here at Peace With Christ.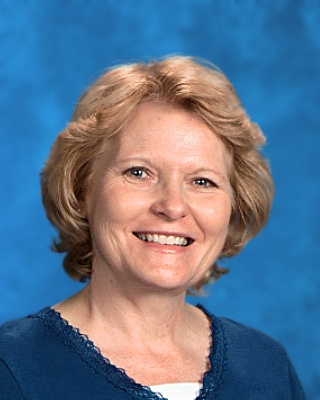 2nd Grade- Linda Paulus
I teach 2nd grade and have been teaching at PWCCS for 21 years. I graduated from Concordia University in Seward, Nebraska with a BS in Education and began my teaching career in Spokane, Washington where I taught at Spokane Lutheran School. After completing my Masters of Arts in Teaching degree with an emphasis in Special Education we moved to Napa, CA, where I served as a part time remedial teacher at St. John's Lutheran School. After moving to Colorado I taught preschool at Mt. Olive before coming to Peace With Christ Christian School.
God has given me gifts and opportunities to teach and a desire to help children grow and learn in every area. I am passionate about sharing the saving love of Jesus Christ with them and their families and helping children in our school grow in knowledge, character, and faith.
My husband serves Peace With Christ as Developer of Christian Ministers. We have two daughters, both graduates of PWCCS and Denver Lutheran High School. They are both involved in Christian ministries and are married; our younger daughter was married this past summer.
We enjoy the mountains, gardening, cheering on the Colorado Rockies and the Broncos, time with our friends and family time whenever we have the opportunity.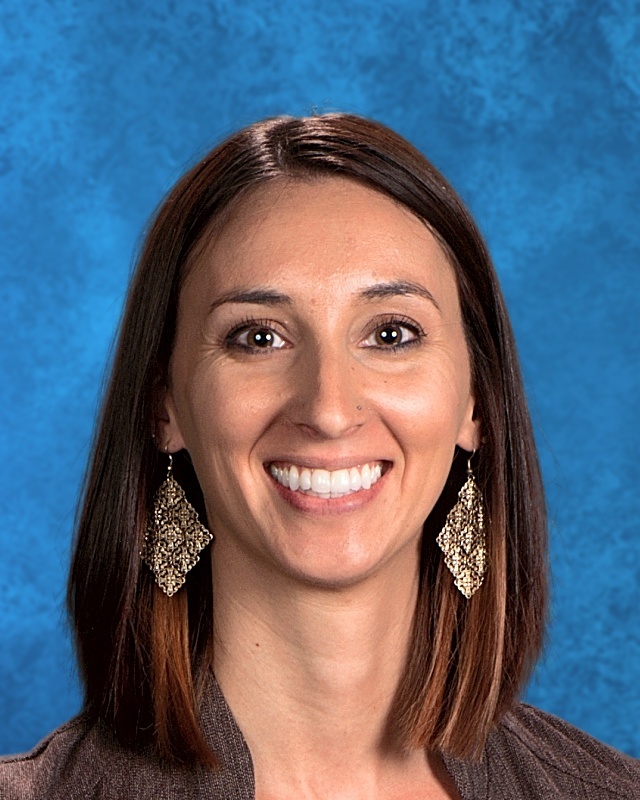 3rd Grade- Miss Jordan White
My name is Jordan White and I am beginning my first year teaching at PWC. Previously I taught 2nd grade at Zion Lutheran School in Rapid City, S.D. where I also coached the cheerleading squad. I graduated from Black Hills State University with my Bachelor's degree in Elementary Education and then received my colloquy from Concordia St. Paul. I am very excited and blessed to be able to continue my service to the Lord at PWC. I've visited Colorado many times in the past few years and have been looking for an opportunity to make it my home. The call to PWC has helped me achieve that dream. My favorite Bible verse is Jeremiah 29:11 For I know the plans I have for you," declares the Lord, "plans to prosper you and not to harm you, plans to give you hope and a future."
I am the only child to my parents Joe and Lyla. I come from a family of teachers including both of my maternal grandparents, aunt and cousin. I'm originally from Fort Worth, Texas and am a big fan of TCU, Texas Rangers, Dallas Cowboys, and the Dallas Mavericks. In my free time I enjoy reading my book club's monthly picks, traveling to new places, trail running, and spending time with my friends.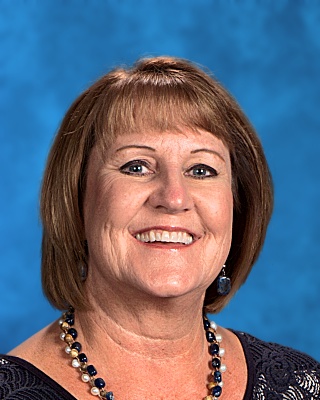 4th Grade- Mrs. Karen Franzen
The call of being a Christian School teacher has always been what I wanted to be from little on. I have come full circle from teaching in a Christian school to teaching in public schools, and back to a Christian school teacher. I taught in Ohio my first years and then to Colorado. The part that I missed the most when I was in public education was the joy of sharing the gospel of Jesus Christ with children and families. It is such a privilege to be able to include the good news of Jesus and all He has done for us in every subject. Teaching at Peace With Christ has been an amazing experience from helping with the planning of getting our school started to seeing where God has taken us! My personal favorite Bible verse is Jeremiah 29:11. "For I know the plans I have for you," declares the Lord, "plans to prosper you and not to harm you, plans to give you hope and a future"
After growing up in Minnesota and my husband in Nebraska, we have now lived in Colorado for 35 years and raised our family of three children here. Now they are grown up and some have families of their own. We have five beautiful grandchildren! We love the outdoors of Colorado and all the opportunities and beauty it offers. We love to travel to the many mountain towns of Colorado.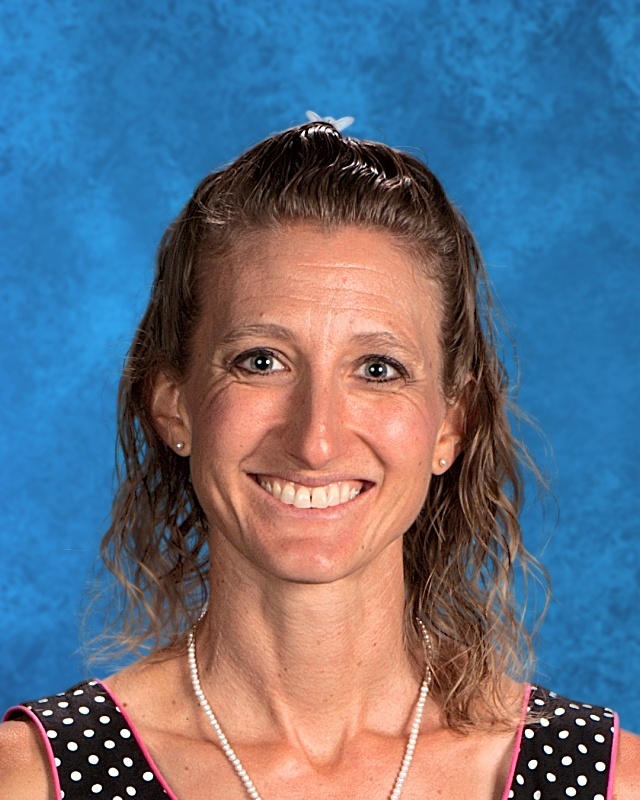 5th Grade- Mrs. Emily Saucerman
I am thrilled to be a part of the Peace With Christ staff. I grew up in northern Illinois. Both of my parents were Lutheran teachers and, after wrestling with career paths in high school it became clear to me that teaching was what God had made me to do. I graduated from Concordia University in River Forest, IL with a degree in elementary education and a specialization in mathematics. I took my first call to teach fifth grade at Peace With Christ Christian School in Aurora, CO. After being here a few years I met and married my husband who is from South Dakota. When we began having children, I stepped out of the classroom to be a stay at home mom. However, that led to tutoring and eventually running a day care out of my home until recently. This past year, I have a wonderful opportunity to teach four year olds at Mt. Olive. And, now God has brought me back to fifth grade at Peace With Christ. How exciting God's plan is!
One of my favorite Bible verses is Isaiah 64:8, "Yet, O Lord you are our Father. We are the clay, you are the potter; we are all the work of your hand." It keeps me focused on the beautiful creation God keeps molding in each and every one of us including the children who come into our classrooms.
My husband and I have two children who attend Peace With Christ Christian School. We take a lot of trips back to South Dakota to visit family and enjoy farm life. But, when we have free time at home, we love to play board games. I enjoy running, hiking, putting puzzles together, and jumping on the trampoline. I love to share my energy and joy of learning with fifth graders.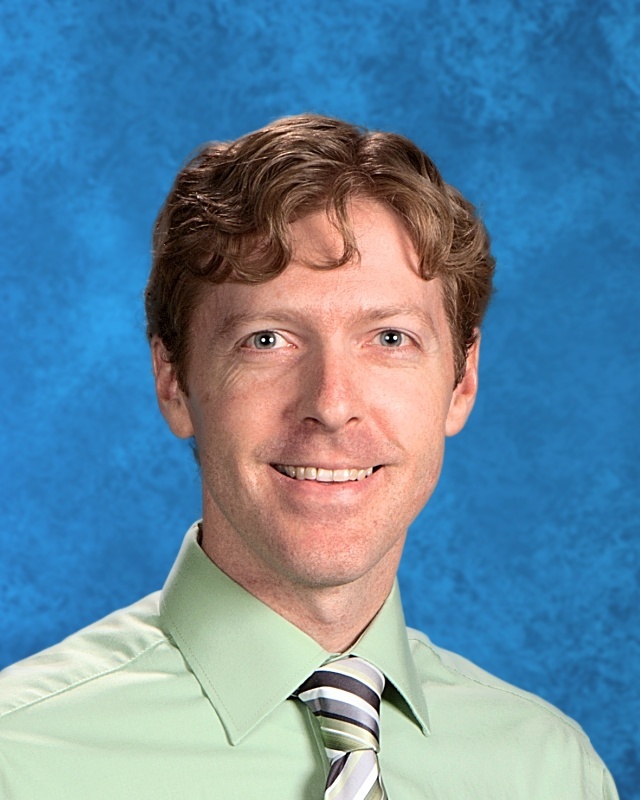 6th Grade- Mr. George Schroll
I was born and raised in St. Louis, MO, where I attended Christ Community Lutheran School and Lutheran High School South. I graduated from Concordia University in Seward, NE, in 2003. I ran cross country and track in high school and college. I still love to run and enjoy competing in 5K, 10K, and half marathon races. My mother also graduated from Concordia and taught in Lutheran education for 43 years (36 at Christ Community in St. Louis). Her first seven years were at Immanuel Lutheran in Colorado Springs, and she loved being a camp counselor at LVR. I have two brothers? Grant in St. Louis, and Greg in Chugiak, Alaska. Greg is married and has two beautiful daughters.
My teaching ministry began at Immanuel Lutheran School in Seymour, IN, where I had the privilege of teaching multiple grade levels (3rd, 4th, 5th, 6th) over the span of seven years. At Evansville Lutheran School in, Evansville, IN, I taught middle school history, PE, 7th grade PreAlgebra, and 8th grade Health as the 8th grade homeroom teacher. In my home state of Missouri, I taught 4th grade at Immanuel Lutheran School in Wentzville, MO. I have coached cross country and track at each of these schools and currently for PWCCS. My twelve years of teaching have been full of wonderful experiences, grade levels, and STUDENTS! I love to see my students grow in their faith and knowledge of our Creator! I challenge my students to always do their very best no matter what, teach them to become lifelong learners, and go to God in prayer often. I strive to motivate them to make a difference in the lives of others, love life, and live for Jesus. It is a joy and privilege of mine to work with children. We are family at PWCCS. At school, students learn about themselves, their brothers and sisters in Christ (peers), community, country, world, and their LORD. Our studies in history and God's Word generate engaging discussions about our world and its multitude of cultures. To God be the glory in all that we do at PWCCS!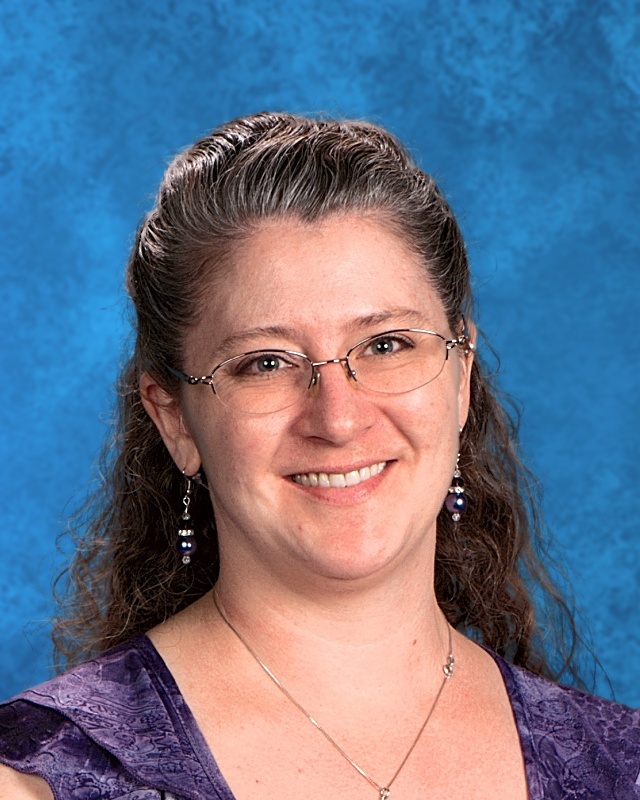 7th Grade- Mrs. Kristi Morlock
My name is Kristi Morlock. I am originally from Montana. I am blessed to be a daughter, sister, wife, and mom in addition to being a teacher. I started my undergraduate work in Indiana at Valparaiso University. I spent two years at Concordia University in Nebraska, and then I took a couple of courses while I lived in the Netherlands and Belgium. I finished my undergraduate work at Concordia University in Portland. It sure was the long way to do things, but I wouldn't change a thing. I recently finished a Master's program through Concordia University in Portland. What an amazing experience and time for personal growth and reflection! Though I am a language arts teacher by design, I have found that I also love teaching art history, music history, religion, and social studies. It is truly amazing how well the subjects connect and intertwine. It also makes learning more fun and interesting for all of us when we can see and investigate the interconnectedness of God's creation.
My husband, Mike, and I met in the Netherlands in 1999, and he has been willing to go where the Lord guides me. We were blessed with our daughter, Tessa, five short years ago. It is amazing how fast time flies when we want to keep our babies small, but watching her grow is an awesome gift every day. In my free time, I love to read, write, hike, paint, sing, go for walks, play and create with my family, try new recipes, and, in all things, pray. One of my favorite verses is Romans 12:12, "Be joyful in hope, patient in affliction, and faithful in prayer." No matter what life throws at me, this verse speaks to it and to my heart. Though there are certainly bumps that happen far too regularly, I know that I have been truly lucky and very blessed. It is through the bumps that growth occurs and joy is that much sweeter.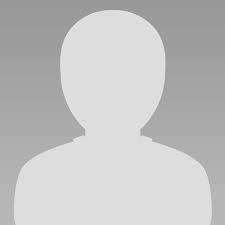 8th Grade- Mr. Chad Johnson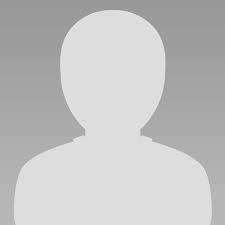 Athletic Director and Physical Education- Lori Babers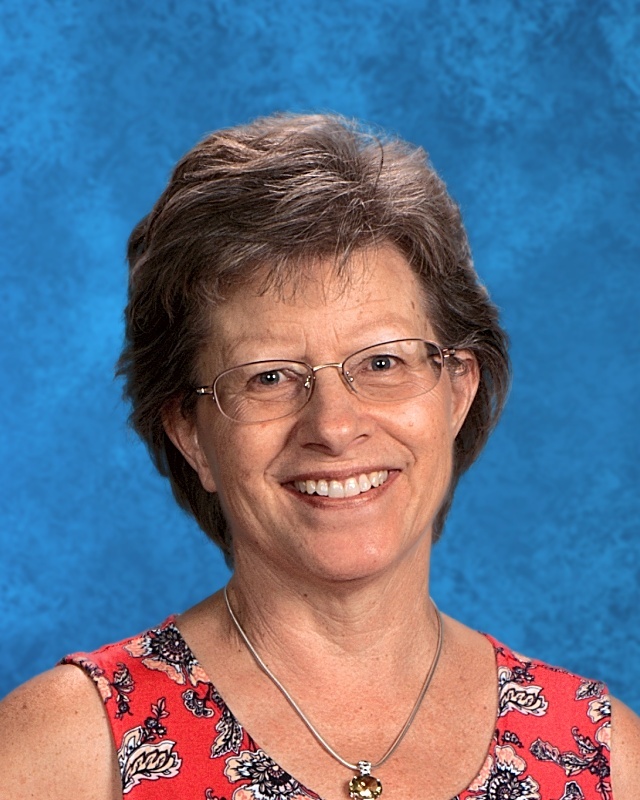 Administrative Assistant-Sue Gleason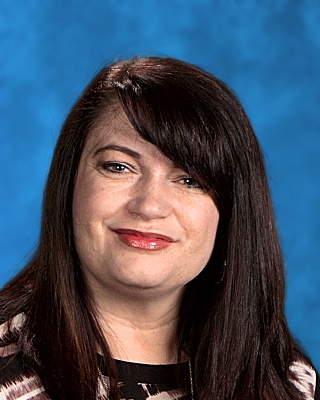 Art and Technology- Mrs. Teresa Shargel